Azure Global Foods LLC. takes great pride in making Desi Munch a guilt-free snack, with ZERO cholesterol, no artificial colors, no artificial preservatives and 0gms trans fats!
Nutritional Information for Heritage Mix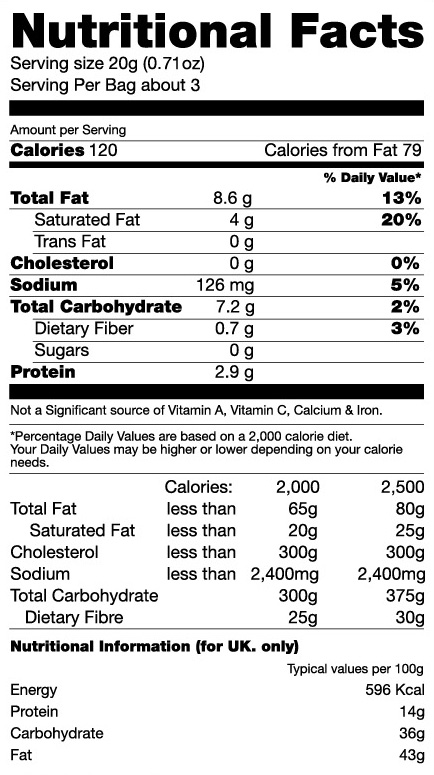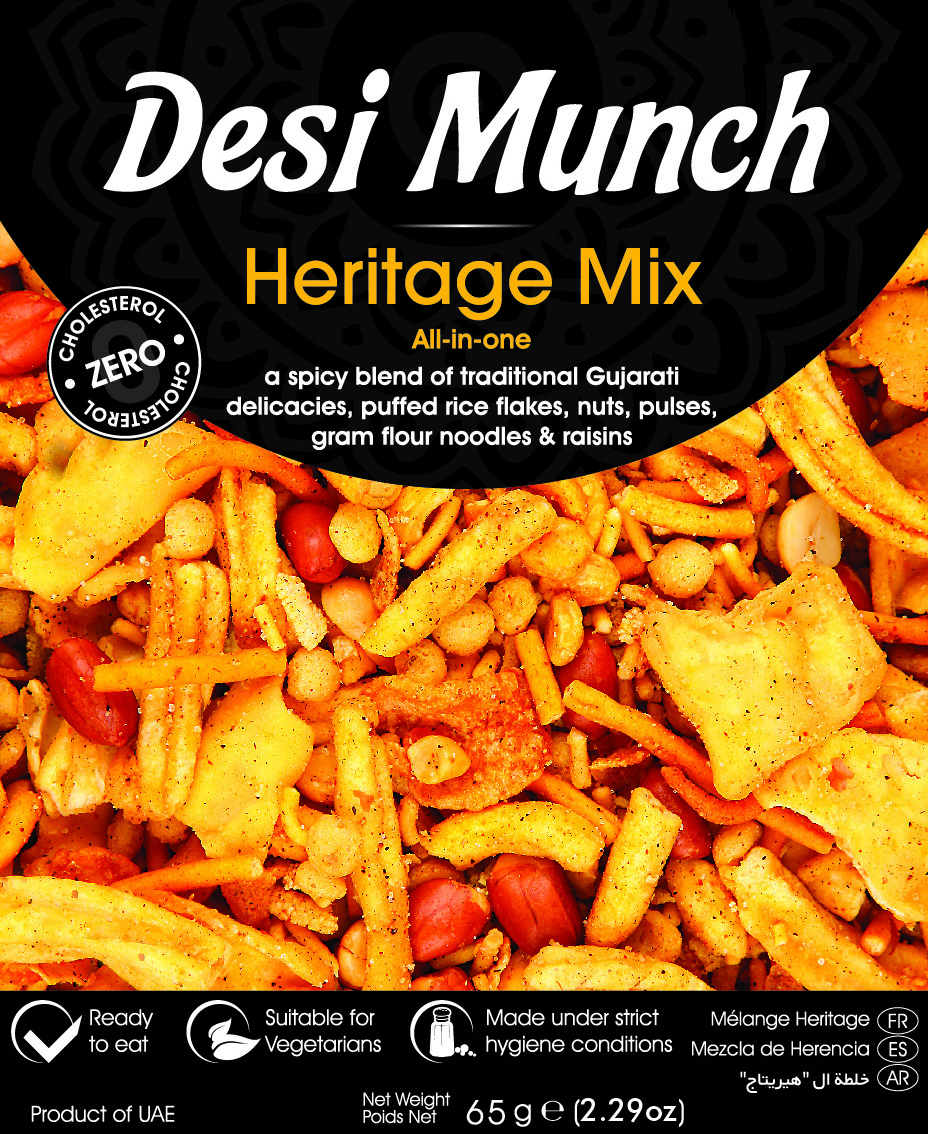 Ingredients : Chick Peas flour, Veg.Oil (Palm Olein), Cornflakes, Rice flakes, Peanuts, Split chick peas, Raw mango powder, Citric acid, asafoetida(hing), Black pepper powder, salt, Black Salt, Chilli Powder, Curry Powder (Garam Masala), Turmeric powder, sodium Bicarbonate.
ALLERGY information: Contains Peanuts. This product was prepared in a facility that also processes other nuts.