Azure Global Foods LLC. takes great pride in making Desi Munch a guilt-free snack, with ZERO cholesterol, no artificial colors, no artificial preservatives and 0gms trans fats!
Nutritional Information for CHATPATA STIX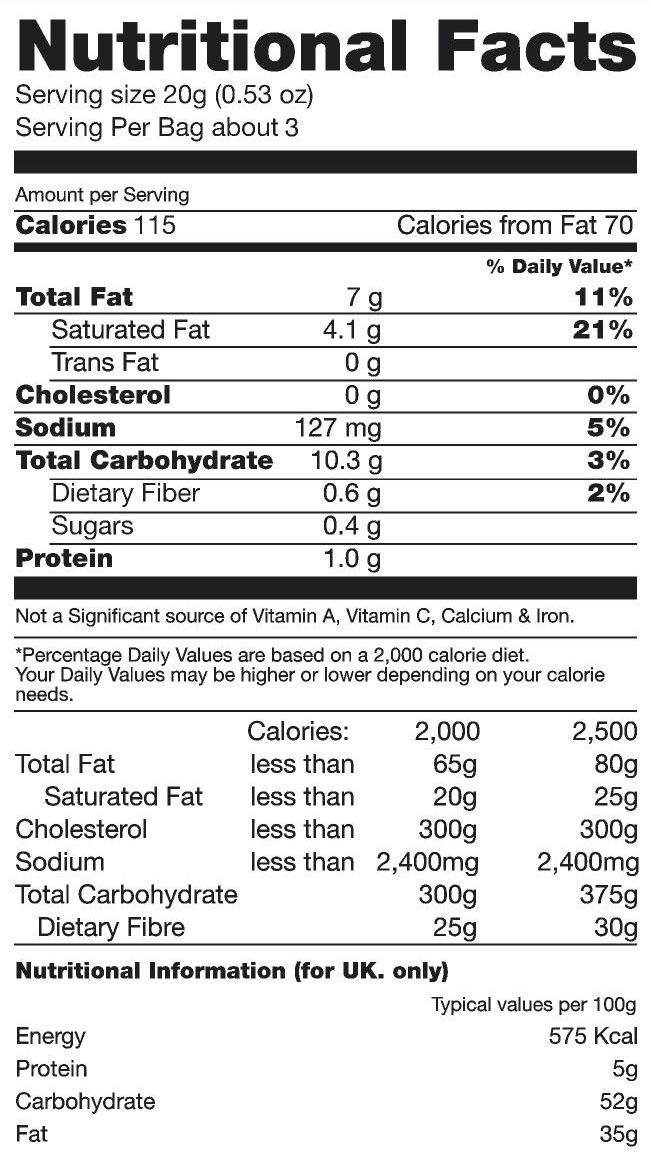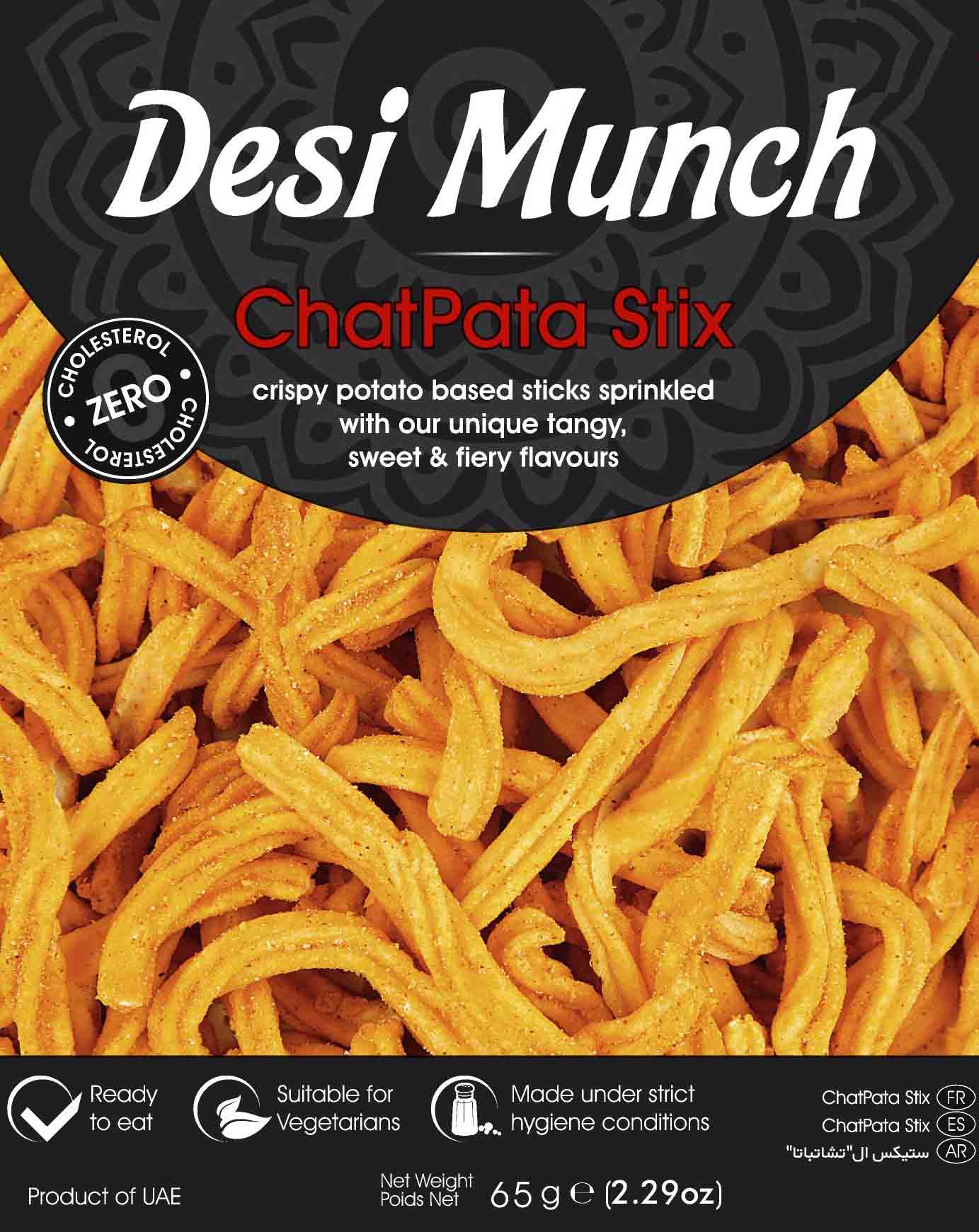 Ingredients : Potato Flakes, Edible Starch (Tapioca & Potato), Chick Peas Flour, Veg. Oil (Palm Olein), Salt, Black Salt, Raw Mango powder, Citric acid, Sugar, Chilly Powder.
ALLERGY information: Does not contain nuts, however this product was prepared in a facility that also processes nuts.